Armament 103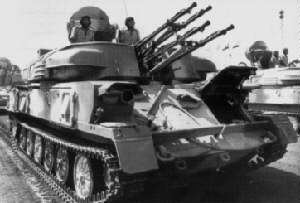 The number of barrels or missles can vary and can give distinguising characteristics to the nomenclature of the vehicle.
Take for instance this Russian ZSU 23-4 it is distinguished by its 4 23mm guns.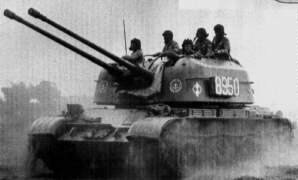 While this Russian ZSU 57-2 has 2 57mm cannons mounted to the front of the box type turret.